Rock Landscaping & Hardscaping
R. A. Johnson Excavating & Rock is the go-to expert for landscaping rock retaining walls, rock stairs and hardscaping in West Valley City, Utah.
If you require retention on your property or if you simply prefer the beauty that landscaping with rocks and boulders adds, we are the locally owned and operated expert in northern Utah.
Preserving the beauty of our natural surroundings often necessitates retaining walls and other features designed to take advantage of natural terrain and slopes. Our experienced team can create breathtaking results that serve as function as well as form.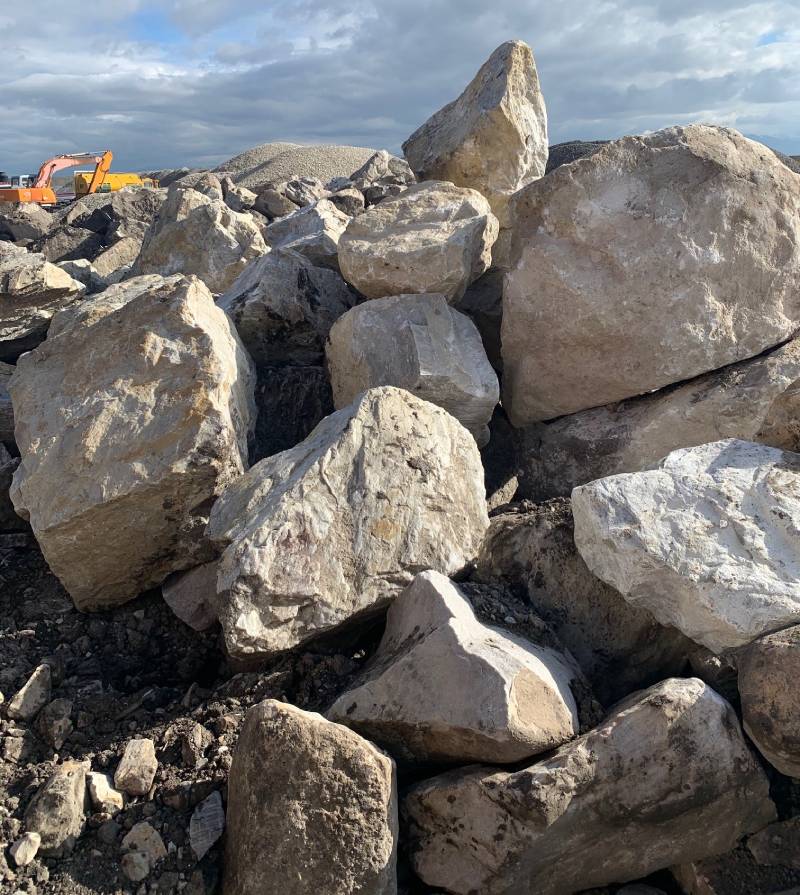 Retaining
Wall Installation
The R. A. Johnson team has extensive experience in the design and installation of rock retention structures for residential and commercial customers. We approach every project with a level of full customization and obsessive attention to detail. We understand the critical need to contain stabilized soils to ensure structural integrity under the varied Utah climate and weather influences. However, we give equal attention to creating an aesthetic result that enhances the natural environment and surroundings.
We perform projects of all sizes and scopes, to minimal retaining of slopes to elaborate, terraced retention for steeper elevations. You can choose from a variety of rock sizes, colors and types, or we can recommend a design scheme to best complement your overall landscaping design.
Rock stairs also provide form, function and style as a component of your landscaping and hardscaping.
We can assist you with rock steps, accents and pathways to match your retaining walls and pull together your landscape design. We can recommend ways to expand and enhance your outdoor space with seating areas, raised planter beds and accent walls.
Rock landscaping offers an infinite variety of possibilities that are ideal no matter what your exterior architecture style may be.
Landscaping Rock in
West Valley City, Utah
From drystack stone and boulders to slabs and wallstone, we create unique hardscape features that surprise and delight our customers. Our affordable pricing and responsive scheduling ensure that your project goes smoothly, coming in on time and on budget.
As a part of our menu of services, R.A. Johnson Excavating & Rocks can also create custom rock accents, steps and pathways designed to match your retaining walls.
Block materials are ideal for enhancing a modern or contemporary home design, and work especially well for retention walls and other hardscape elements. Natural boulders provide a perfect backdrop for a more natural or casual setting whereas drystack designs add an intriguing visual effect to transitional architecture.
Our team will work closely with you and your landscape architect, if applicable, to establish a design and deliver a finished product that achieves your goals and fits within your budget.
To learn more about our services or to request a personalized cost estimate for your Utah landscaping, retaining wall or stone stair installation project, contact one of R. A. Johnson Excavating & Rock's expert team members today.